users can use the method below to avoid being asked for key each time the already-registered version launches.
1. Right click the program shortcut and choose Run as administrator. Please refer to the screenshot below: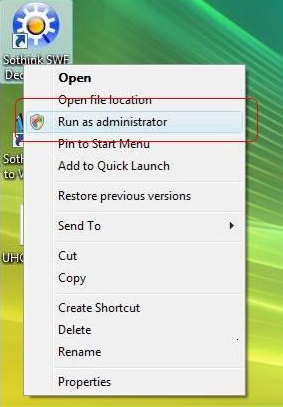 2. Re-enter the registration information.
3. Please close and re-launch the program to check whether the problem still exists.